So…..that spooky month of the year is coming up.  And I've been working on some tricks and treats for all of you.  I have a new cover song coming for the 60s/70s pop hit "Spooky" that I started working on back in the summer.  My cover is an instrumental smooth jazz version of the song.  It's taken me this long because recording music is not my full-time job, even though I wish it was!  That means I have to squeeze into evenings and weekends and any other free time I can find all the steps required in the multi track recording process which are legion.
Anyway, earlier this year I got hooked on Spooky, which was a billboard hit for the group Classics IV and later for the Atlanta rhythm section. But it turns out the song was composed before either of those groups got their hands on it by a man by the name of Mike Shapiro and he sometimes went by Mike Sharpe.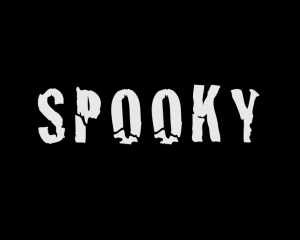 Even though the vocal version of the song is well known, sung by Dennis Yost, and was a hit first for the group the Classics IV on their album, The Very Best of The Classics IV, released in 1968 and then again for the Atlanta Rhythm Section (ARS) in the late 1970s where it appeared on the album, Atlanta Rhythm Section – Underdog/Boys From Doraville, it's roots actually go back before both of these versions to 1967 to its original saxophone instrumental recording by Mike Shapiro (aka Mike Sharpe) where it debuted on Mike's album, "The Spooky Sounds of Mike Sharpe".  It appears that album is no longer available, unless you find a used copy at a thrift store or online.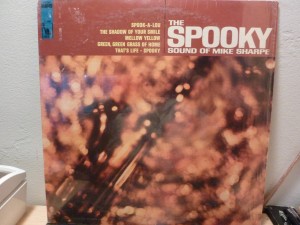 Per the Wikipedia entry, "Mike composed the tune along with help from Harry Middlebrooks and recorded the song at Liberty Records.  The Mike Sharpe version of Spooky peaked at #57 on the Billboard Pop Hot 100, which was pretty good for a Jazz group.  The Classics IV version of the song added lyrics which we all associate with the song and as a single it peaked at # 3 in the US as a pop single.  In 1979 ARS covered the song and released it on "Underdog", and per the album's entry on Wikipedia, "The album contained two songs which reached the top 20 of the Billboard Hot 100 singles chart, "Do it or Die" and "Spooky".[3]The latter was a re-recording of the 1968 number three hit for Classics IV, a pop rock group whose line up included members who later joined Atlanta Rhythm Section.[4]"
Anyway, stay tuned later in October when I will announce my release of Spooky!