In an earlier post I talked about how you can add ringtones to your iPhone.  Today I discovered while working on creating ringtones for my newest song, Angeline the Baker, that somewhere along the line, probably in iTunes 12, Apple removed the ability to manage ringtones easily in iTunes.  There is no more Ringtones or Tones option or icon available in iTunes.  Looks like a control-freak issue on Apple's part.  As you can see in the screen shot below of iTunes 12.7.x, the "tone" options and icon have vanished.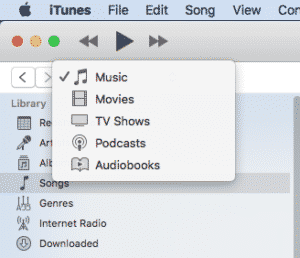 However, all is not lost.  I did a little research on the issue and I discovered that it is still possible to put custom ringtones on your iPhone, you just have to do it manually.  To put ringtones on your iPhone it's a matter of dragging and dropping the ringtone file from your computer onto your iPhone while it is connected to iTunes.  If you connect your phone to iTunes (connect it via the lightning cable) and click on the iPhone icon you will see a list like this.  And if you have existing tones on the phone there will still be a Tones icon.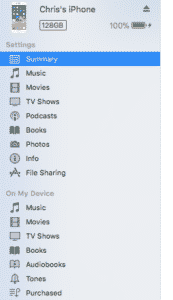 To add new custom ringtones to your iPhone you must first select the option "Manually manage music and videos".  Once you have selected this, click on the Tones icon and simply drag and drop your ringtones onto your phone.  They should appear in the tones list on your phone immediately.