Become an Insider
Get a free gift....
and get to know me
Hi friends,
It's New Music Wednesday and Hide Away was released today and is now streaming on Spotify and other digital platforms. As always, you can find more info on the Music Store page on my site.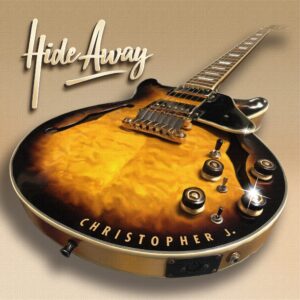 Officially the original Hide Away was written by Freddie King and Sonny Thompson, but like a lot of blues songs, it's actual pedigree is a bit cloudier. Freddie apparently mentioned that he incorporated parts from several other songs into Hide Away such as The Walk, Guitar Boogie Shuffle and Peter Gunn, but arranged in his own way. Also, Hide Away got its title from a blues club in Chicago called "Mel's Hide Away Lounge", which I have been told was located on Roosevelt Road (12th Street) near Halsted. My version includes a new solo part way through the tune. See if you can spot it.
The Rock and Roll Hall of Fame listed Hide Away as one of the "500 songs that shaped rock and roll".  The song also crossed over out of the blues market and charted on the Billboard Hot 100 list, making it one of the best performing songs by a blues artist in the pop genre.
Enjoy!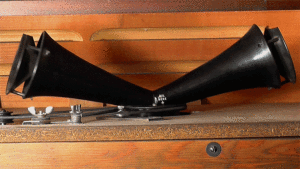 PS: During my searching to see if Mel's Hide Away Lounge is still there in Chicago (it's not…) I discovered there are a lot of places around the USA (and world) named "Hide Away" or "Hideaway". See below!
Hide Away locations
Enzo's Hideaway Tunnel Bar
1560 E Buena Vista Dr, Disney Springs, Orlando, US 32830-8431

The Hideaway Bar
516 Virginia Dr, Orlando, FL 32803

The Hideaway Bar & Grill
At: Universal's Cabana Bay Beach Resort
6550 Adventure Way, Orlando, FL 32819

The Hideaway Lounge
2627 S Parker Rd, Aurora, CO 80014

and this one too…

Hideaway Lounge
7466 Blackmon Rd Ste C, Columbus, GA 31909

Hideaway Lounge
505 Ramsey Road, Jacksonville, NC  28546

Hideaway Jazz Club
1 Empire Mews, London SW16 2BF UK

Hemingway's Bar & Hideaway
438 Houston St, Nashville, TN 37203

AJ's Hideaway Bar & Grill
5048 River Rd N, Keizer, OR 97303

Hideaway Guest House And Bar
420-183 i Buakhow 15, Moo 9, Nongprue, Banglamung, Chonburi, 20150 Pattaya, Thailand

Hideaway Tavern
939 SE 2nd St, Bend, OR 97702

Hull's Hideaway Restaurant & Tavern
37 Potomac River Rd Monterey, Virginia 24465

Sam's Hideaway Tavern
750 S Krome Ave, Homestead, FL 33030

A Quick Intro to Christopher J.
I am Chris Hartzog and this is my website, Christopher J. Music.  I live in the beautiful Pacific Northwest in the Seattle, Washington area.
I've loved music as long as I can remember.  During many years of being a special needs parent to a very high needs child with autism, I started playing guitar again and started writing music.  And through that experience I learned that music not only transcends languages, it also transcends disabilities.
Today my music covers a variety of styles and instruments from folk to blues/jazz, and classical to pop-rock. I am a multi-instrumentalist, playing guitar, bass (electric and upright), ukulele, keyboards, and a singer and songwriter.  I also enjoy playing classical music on the double bass with my local community symphony orchestra.  And, I write, arrange, record and produce songs and put them on this website for people to download and hopefully share and enjoy.
No Results Found
The page you requested could not be found. Try refining your search, or use the navigation above to locate the post.