Hey folks – It's Christopher J.
I've got a new song to release today. I titled it "Nacho Mama".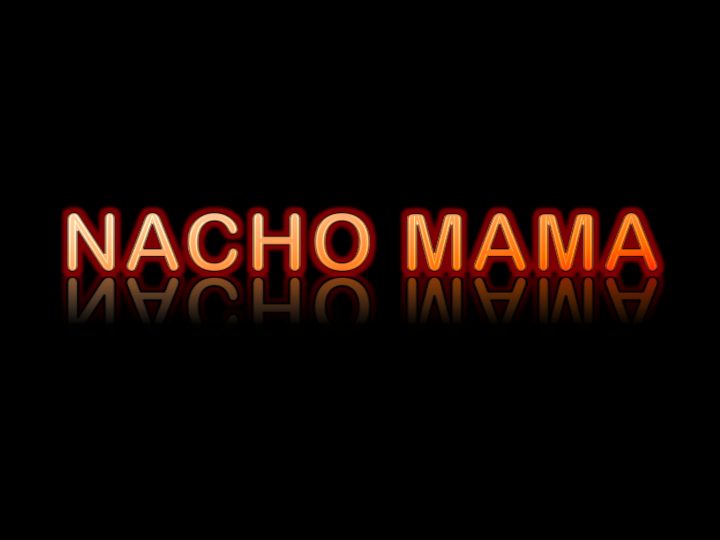 If you live in the Seattle area and are a live music lover, you might know of a musician by the name of Eric "Two Scoops" Moore and his Two Scoops Combo.
I enjoy listening to Eric's unique brand of boogie-woogie piano playing, and appreciate that we have our own version of Jerry Lee Lewis, but I really enjoy his songs about food and eating.
It had been in my mind, off and on, for awhile that it would be fun to write my own food-themed song. And like I said, one day I got inspired.
At first I came across a cooking magazine, probably, "Bon Appetite", which had an article titled "One Dish Wonder" and at first I thought that might make a good song title, but then that led me to think, "What ONE menu item do I think about a lot?". It was then that I realized that that one dish has to be Nachos!
And that's partly because my daughter has loved Mexican food since she was a baby and she has had a life-long craving for Nachos! So, that was it, my song had to be about Nachos. Then, that took me back to when I was a teenager and my friends and I had a routine of frequenting a Mexican restaurant back in Fort Wayne, Indiana where I grew up, called "Blackies" on Fairfield Avenue.  According to "Insider Pages" one of the original Blackies restaurants is still open, but now called La Margarita.  I remember there was a waitress there who was very beautiful and I had a teenage crush on her because I thought she liked me.
By the way, if anyone remembers Blackies, I'd sure love to hear from you.
Below, I have reposted the obituary notice for the founder and owner of Blackies resturants, Panfilo "Blackie" Ochoa, who unfortunately passed away in 2007.
Anyway, born from that is this song about a guy falling in love with a brown-eyed beauty at a Mexican restaurant: Nacho Mama.
I wrote this song in one sitting.  Getting it arranged and recorded though was another story and I owe a lot of thanks to my friend and very talented musician and recording engineer, Michael Powers for help in arranging and mixing this tune.
If you like this, check back soon, since I will be adding a download link for a hi-fi version to my music store soon.
Please Click here to check out the rest of my music!  Thanks! 🙂
---
From Frost Illustrated Newspaper, Published as part of the March 21, 2007 edition.

Restauranteer 'crosses over

FORT WAYNE: Panfilo "Blackie" Ochoa, 67, went to be with the Lord, March 12.

Born Dec. 31, 1939, in Encinal, Texas, he and his brother Pantaleon "Junior" Ochoa, are credited with introducing Mexican Food into Fort Wayne in the late 1960s. Their establishments?at 2713 S. Calhoun, 5050 Decatur Road, 2020 Fairfield and in New Haven?were known as "Blackies" Corral Rib Bar. The location on South Calhoun is still in existence today, known as La Margarita Restaurant and owned by brother Junior.

As part of the Fort Wayne restaurant scene, "Blackie" as he was known to family, friends and loyal customers, will be greatly missed.

He is survived by: his daughters, Elizabeth Anne Stoodley of Pensacola, Fla., Nicola Ochoa Gabriele of Philadelphia, Pa. and Gloria Ochoa of Clifton, Texas; son, Steven Ochoa of Fort Wayne; brothers, Pantaleon M. Ochoa Jr., Joseph M. Ochoa, and Richard M. Ochoa, all of Fort Wayne; sisters, Olga O. Gongalez and Bertha O. Cruz, both of Encinal, Texas; five grandchildren; and 49 nieces and nephews. He was preceded in death by a son, Phillip Michael Ochoa; his father, Pantaleon Ochoa Sr.; his mother, Paula Ochoa; sister, Josephine Barajas; and brothers, Alberto and Henry Ochoa.

A Mass of Christian burial was held March 17 at St. Patrick Catholic Church, 2120 S. Harrison St. with prayer services at at Mungovan & Sons Memorial Chapel, 2114 S. Calhoun St., with Fr. Tim Wrozek officiating.

Burial was in Greenlawn Memorial Park.