Aloha my Bach Ohana!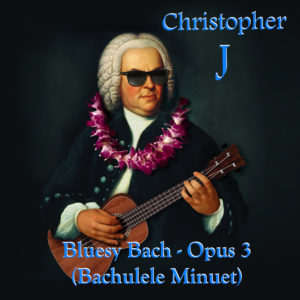 My latest "Bluesy Bach" adventure takes us into 'ukulele land with my release of my arrangement and recording of Bluesy Bach – Opus 3 (Bachulele Minuet).  You can grab a high quality (320 kbps mp3 or flac file) from my Music Store page, or if you are into streaming, just listen on Spotify on my artist page.  You can also buy the song on Amazon.com.
Johann Sebastian Bach gave two notebooks of music to his wife, Anna Magdalena. The second notebook of 1725 contains a number of compositions from various composers of the time that were favorites of the Bach family. Included in the notebook is Menuett, BWV Anhang 114, popularly known as Minuet in G major, which has become the new focus of my attention in my ongoing "Bluesy Bach" series of recordings. This recording is my own unique approach to this piece which I hope you enjoy.  By the way, during my research on this song I learned that for many years this Minuet (Menuette in French) was ascribed to JS Bach, however it is now attributed to Christian Petzold.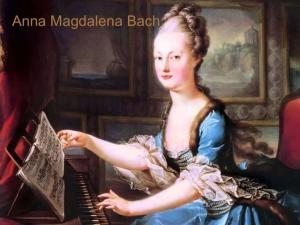 You might also want to check out the song "A Lover's Concerto", which was based on the Minuet in G major. The song was recorded by the girl group The Toys and reached number 2 in the US Billboard Hot 100 chart.