Hi everyone
It's been a warm and busy spring and summer for me and I hope yours has been good too. ??
Between playing double bass in the Evergreen Community Orchestra (ECO) and saying yes to a request to play in the orchestra for the musical Camelot, I played eight concerts in 5 weeks time.  ???  The next concert for ECO will be at the Imagine Children's Museum in downtown Everett on Saturday August 1st at 1:00 pm, located at 1502 Wall St, Everett, WA.
The golf links have been calling my name too so I have spent some time chasing a tiny white ball all over hell's half-acre! I do sense I am getting better since last year. Which is encouraging! ⛳️
On the recording front I am excited to announce that I just finished mastering the CD "Give Us Peace". This is an instrumental CD of relaxing music including my recordings of the beautiful Dona Nobis Pacem, which in English means Give Us Peace. The master has been sent out for disc manufacturing. The official release should be in the first week of August. Stay tuned! Here is what the CD cover will look like. And I have provided a link to a page on CD Baby where you can view the entire CD in breathtaking 3D.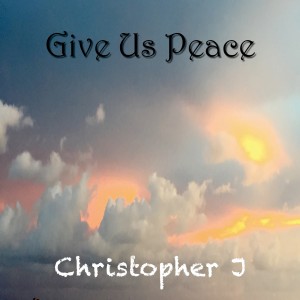 And finally, beginning in May I launched a video series called "Double Bass Lessons", which are different from other bass lessons out there in that I am presenting them as my step-by-step journal and commentary from a student's perspective as I learn how to play the double bass. In each lesson I will cover what I have just learned, any struggles I have had and how I have grown. I welcome your comments and questions on each one.  Incidentally, I was hoping to have at least another lesson video posted during July, but Seattle has had abnormally high temperatures (many days over 90 degrees Fahrenheit or, I believe over 30 degrees Celsius) and without air conditioning (many homes in the Seattle are have no AC) I just was in no mode to do the work.  Anyway, feel free to send me any questions/comments you might have.