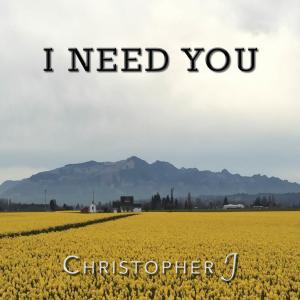 "I Need You" is a love song that I came up while I went for a walk last summer.  Boom, done – all of the lyrics and the basic melody in less than an hour!  But then it has taken me since then to actually get it recorded.  For various reasons it sat in my notebook until February when I came across Graham Cochran's Recording Revolution "One Song One Month Challenge".  Of course the One Song One Month Challenge began in January, and by February I was already a month behind.  So, I got the song arranged and recorded by March in time to give it to my wife for our wedding anniversary.  Then on April 3rd I broke my thumb and was in a splint (and pain) for a month, so that distraction slowed me down again.  But at any rate, Graham's challenge gave me enough inspiration to at least get going and make this song a reality.  Thanks Graham!  Doing a song every month is probably not going to be in the cards for me, but at least Graham's method helped me get this done a lot faster than I would have otherwise.
Anyway, I'll be releasing it as a single once I get it through CD Baby's release process.  You will be able to find it on my CD Baby page or here on this site on my Music page.  I wanted to have a Beatle-esque sound, so I will be interested to hear if you think I achieved that goal.
I Need You by Christopher J Music is licensed under a Creative Commons Attribution-NonCommercial 4.0 International License.